3rd Grade Class Picture
3rd grade class picture courtesy of Clarke Thompson. Send in a guess of who is in the picture and I will send you a tin of our LHS Class of '69 M&M's. See below the pictuire for the names as best as folks could remember!!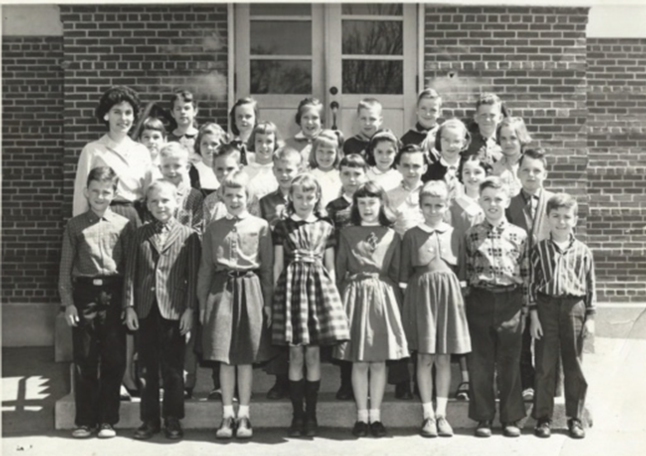 Row 1: George Lepke, John Orrall, Cathy Jay (?), Nancy Beede, Janise Carmody, Denise Howland, Harvey Card, Rickie Applin
Row 2: Jay Doremas, Steve Schantz (?), David Holt, Wendy Millet, Clarke Thompson, Christine McDonald, David Guinta
Row 3: Gail Woodworth, Diane Conant , Cheryl Hatch, Kathy Simpson, Sally Bowdoin, ???, ???
Row: 4: Joyce Cutler , Jennifer Palmer, Wendy Adams, Wayne Millen, Robby Griffin, Craig Burbank
: