Gregg Krause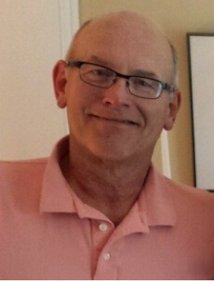 Gregg Robert Krause, 68, died Monday evening January 13, 2020 at Massachusetts General Hospital in Boston. He was born in Marion, Indiana on October 2, 1951 to Joanne (Gregg) Krause and the late Louis Krause. Gregg was raised in Lynnfield and was a graduate of Lynnfield High School Class of 1969. He continued his education at Rensselaer Polytechnic Institute where he played football, was a member of the Theta Chi Fraternity, and graduated with his engineering degree. Following college he was employed as a Manufacturing Engineer in the Aircraft Engine division of General Electric for 38 years until his retirement in 2012.
Gregg was a family man and a consummate host. Whether around the pool, family dinners, or taking the grandchildren to Disney World, nothing gave him more joy than spending time with family and friends. He also enjoyed a nice glass of wine and taking long walks with his wife Sue and his dog Jake.
Gregg and Sue are true soulmates and were constant companions throughout their 43 years of marriage. Whether it was a trip to Market Basket, working in the garden, or taking a river cruise in Europe, Gregg and Sue were always side-by-side.
In addition to his mother, Gregg is survived by his loving wife and best friend Susan (Schaffer) Krause of Newburyport; children, Jeffrey Krause and his wife Emily of Exeter, NH, Joshua Krause and his wife Allison of Topsfield, and Jessica Damigella and her husband Joseph of Boxford; grandchildren, Ryan, Charlotte, Lucy, Addison, Olivia, and a grandson on the way.
Family and friends are invited to his Funeral Service at 11:00 AM on Tuesday, January 21, 2020 at the Central Congregational Church in Newburyport. Burial will be private at a later date. The Twomey, LeBlanc, & Conte Funeral Home 193 High St. Newburyport, MA 01950 is assisting Mr. Krause's family with his funeral arrangements.
In lieu of flowers, memorial contributions may be made in Gregg's name to the American Heart Association, online at www.heart.org.